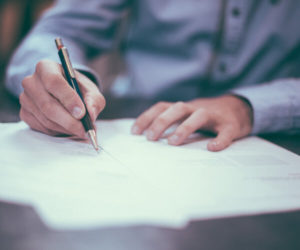 Saying Sorry Wont Help
We all do stupid things. Some of us did things in the past that we are very sorry about. But 'sorry' doesn't help us in our day-to-day activities. A conviction or arrest sits like a monkey on your back. A probation has an impact on your life.
It is there for all to see. You have to reveal it on every job application. You are restricted in the things you really want to do. It feels as if you can never get that monkey off your back.
You can. It is often not easy to do, but it can be done. With options like Expungement, a Motion to Vacate a Plea and Modification or Termination of Probation, it doesn't have to be the end of the road.
Here at Frias Law Firm, we understand. We all make mistakes. We can help you clean your record.
Call 714-418-5100 now to set up an appointment with Frias Law Firm to talk to you about what options you have available to clean your record.
Expungement
Erased In The Eyes Of The Law
Expungement is a process where the court orders that a record of an arrest can be 'erased' in the eyes of the law. Your criminal conviction is set aside. Frias Law Firm is on top of the procedure of how this can be done in Orange County.

The Consequences
The legal effect of your expungement would mean that, in future, you do not have to disclose to anyone, with certain exceptions, that you were previously convicted for a crime. You can apply for a job or fill out an application for a new rental apartment, without disclosing that arrest or conviction.
A public records inspection or background search on you will reveal no record of your conviction. (Remember though, a law enforcement agency or a court of law will still be able to view your record. Expungement does not mean absolute, completely gone.)
Call 714-418-5100 now to set up an appointment and have Frias Law Firm show how an Expungement can help you.
Motion to Vacate a Plea
You Pled Guilty
Sometimes, a person pleads guilty to a crime, without realizing the actual consequences of that plea. After having time to consider the facts, and understand what you did, you may feel like you need to take it back. You thought if you pled guilty, this would all go away. But then, the table is turned on you.

Sometimes a defendant enters a plea unknowingly or is not fully informed of the consequences. In these circumstances, you might need to bring a motion to vacate a plea.
Not Always A Happy Outcome
While vacating or withdrawing a plea gives no guarantee that it all will end happily, Frias Law Firm can give you a realistic explanation of what your options are and what the possible consequences may be. We will explain the possible bases for a motion and let you know, honestly, whether it's possible. More importantly, we will let you know whether or not it's in your best interest.
Call 714-418-5100 now to set up an appointment with Frias Law Firm to talk about how we can help you with your case.
Modification or Termination of Probation
When you enter a plea, often you will be placed on probation for a set period of time. During that probationary period, you will have certain conditions imposed on you that limit what you can and cannot do. Things change. Sometimes, what was possible or fair at the time of your plea ceases to be after some time has passed. Maybe your probation officer has added in some conditions you don't agree with. Or maybe, you have changed from the person you were, and now this probation is affecting your ability to move forward with your life, and you need it to end sooner. That's where Frias Law Firm can help.
Am I Eligible?
Unless it's prohibited by law or specifically prohibited in your original plea agreement, you might be eligible to terminate your probation early or modify the terms. It's discretionary, so it's extremely crucial that you put forth your best effort in your moving papers. Frias Law Firm can help you make the best case and help to convince the prosecutors and/or judge that granting your request will best serve the interests of justice.
What Needs To Be Done?
A motion should be filed in court and the grounds for modification or early termination should be set forth.
Usually, the request will be granted if at least 50% of the time on probation has been completed, if there have been no violations and if all the conditions of probation have been satisfied.
But, each case is different. Here at Frias Law Firm, we have the experience to help you. Why go through more months of probation if you can be let off early? Let us help you.
Call 714-418-5100 now to set up an appointment and have Frias Law Firm evaluate your situation and advise you on how to get the result you're looking for.